About Hips
Approximately half of my practice is in the evaluation and treatment
of adult hip problems, including:
Primary (first time) Hip Replacement surgery
Revision Total Hip Replacement surgery
Bone grafting and Reconstruction surgery
Consequences of hip fracture
Consequences of childhood hip disorders e.g. CDH, dysplasia, SUFE
Impingement syndromes of the hip
Sporting disorders and muscle problems
Evaluation of problematic Hip Replacements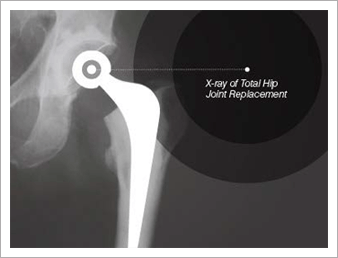 I perform over 100 hip surgeries a year, predominantly primary and revision total hip replacements.
Normal Anatomy of the Hip Joint
How does the Hip joint work? Find out more in this web based movie.
Femoro Acetabular Impingement
Femoroacetabular Impingement FAI is a condition resulting from abnormal pressure and friction between the ball and socket of the hip joint resulting in pain and progressive hip dysfunction. This when left untreated leads to the development of secondary osteoarthritis of the hip.
Total Hip Replacement
Find out more in this web based movie.
Revision Hip Replacement
This maybe because part or all of your previous hip replacement needs to be revised. This operation varies from very minor adjustments to massive operations replacing significant amounts of bone and hence is difficult to describe in full.
Find out more about Revision Hip Replacement with the following links.
Click on the topics below to find out more from the Orthopaedic connection website of American Academy of Orthopaedic Surgeons.